I've been tripping nearby; I've always claimed, "New Mexico is God's country."  Many of our nation's finest painters came here early in the twentieth century. The light, the hues, the textures, the vistas, the spirit they found here is still here and it is still inspiring some awesome expressions. The grace of the Almighty, fully evident around me where I live,  poignantly touches me with freshness when I'm tripping.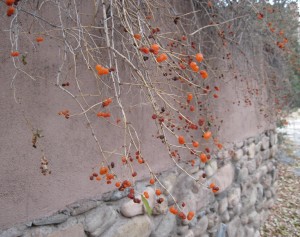 I have just returned from a quick jaunt around a portion of this state known for the artists it has both bred and attracted from afar.  Saturated and brimming over with inspiration from the textures I've encountered, I'm eager to return to the studio and surround myself and my panels with compositional elements which sometimes speak softly into my spirit, and sometimes raucously make demands about their plans to be part of my expressions.
Those elements (color, texture, shape, line) woo me into a love affair that sometimes pushes and pulls, but often soothes, comforts and multiplies life-giving meaning. My personal windows are open, welcoming "God's country" to abide in my spirit and to brush it's inimitable marks on my compositions.